Carousel of Progress
Tomorrowland Attractions
Carousel of Progress
Opened: January 15, 1975
Attraction length: 20 minutes, 45 seconds
Lightning Lane: No
This attraction debuted in New York at the 1964 World's Fair. Walt Disney developed the attraction to be part of GE's "Progressland" exhibit. The "Carousel of Progress" quickly became one of the most popular attractions at the World's Fair.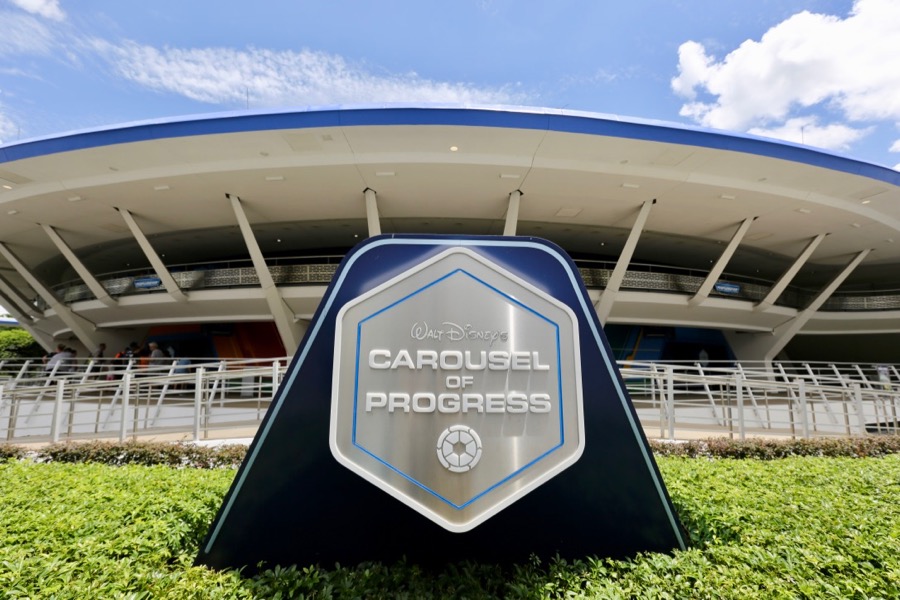 The story is told via an Audio-Animatronic family as seen at the turn of the twentieth century, in the 1920's, the 1940's and "present day." Not only were animatronics amazing back in '64, the theater seats revolved around the stage. (If you think Disney has some long lines, you should have seen what it was like at the Fair.)
After the World's Fair came to a close, this attraction was moved to Disneyland in Anaheim where it remained through 1973. After the main show, guests would step on a moving ramp that brought them to the second floor. A model of "Progress City" was on display which was the inspiration for Epcot.
In 1973, "Carousel of Progress" was closed and moved to Orlando where it reopened in January of 1975 as "Walt Disney's Carousel of Progress." Unfortunately, they committed a blasphemy by changing the theme song from "There's a Great Big Beautiful Tomorrow" to "The Best Time of Your Life." It wasn't until 1994 that the original song was brought back after a lengthy refurbishment.

What some see as "Walt's legacy," others see as a dated attraction. If you hint at it being closed and/or changed to something more current, you'll hear protests from around the globe.
There's never a long wait for this attraction. It can be a very pleasant way to pass 20+ minutes. You're comfortably seated in a theater, you're away from the crowds, you're out of the heat and best of all, you're watching a show that Walt himself designed.
Handicapped Accessibility: Guests may remain in their wheelchairs or ECVs.
Fun fact: The voice talents of Mel Blanc and his son Noel have been featured in this attraction, as well as Jean Shepherd best known for writing and narrating "A Christmas Story."