Walt Disney World Packages
Looking for Discounts on a Disney World Package?
Check out the Discounts page on Dreams Unlimited Travel.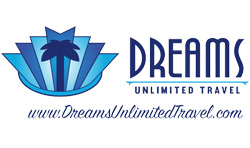 What is a Disney Package?
Simply put, a Disney package is a booking that has, at a minimum, a room reservation and theme park admission. You can add other components like dining and recreation, but Disney has some rules about adding those things. But in its most basic form – a package is a resort room and theme park admission.
Begin building your dream Disney vacation by choosing from over 25 Disney Resort hotels and then customize a Disney package that lets you take advantage of all 4 theme parks, 2 water parks and over 150 Walt Disney World restaurant and dining locations!
Reservations can now be made through the end of 2024.
How do I book a Disney World package?
Start by contacting your travel agent or Walt Disney World. Of course, we'd love you to use Dreams Unlimited Travel – the official sponsor of the DIS. There's some basic information you'll need when you start looking at pricing. You'll need to know:
Date you'd like to check in
Date you'd like to check out
Number of adults in your party
Number of children in your party
Preferred Resort
Number of rooms, as well as what sort of view or room type you might like (for assistance in selecting a resort and room type that will work for you, please refer to the Resorts section of the DIS)
The type of theme park tickets you'd like (for assistance with Walt Disney World ticketing, please refer to the Theme Park Admission section of the DIS)
What sort of package you'd like. We'll get into comparisons of the various package offerings a bit later.
Legal names of all guests traveling (Many travel agents require this information to provide a quote. Disney does not require this information.)
From there, your travel agent or the Disney agent will quote a price for what you're looking for. Your travel agent, or Disney, can then place a courtesy hold for you. It's really in your best interest to place that courtesy hold if you find something you're interested in. Availability can, and frequently does, change. What you found today may not be there tomorrow if you go back to try and book it. Be aware that no matter who places the courtesy hold, the names of the traveling guests will be required.

The length of the courtesy hold will depend on when you want to arrive. If you're within 14 days of arrival, Disney will not allow a courtesy hold. As a result, no travel agents are able to offer a courtesy hold either. If you're within 15 to 45 days of your requested arrival date, Disney will hold your request for 24 hours. If you're 46 or more days outside of requested arrival, you'll be able to hold the reservation for 3 days.

Once you've decided to book, Disney will require a deposit. We have to go back to the same timeline for the courtesy holds to know how much you'll owe. If you're within 45 days of arrival, Disney's going to require the entire balance of your package be paid in full. If you're 46 or more days from your requested arrival date, Disney will require $200, per room, to book. The remaining balance will be due 45 days prior to arrival.

Then what?

Once you've paid your reservation in full, and as long as you are at least eleven days out from your arrival date, your documentation will either be sent by mail or email prior to your arrival. If you've booked directly with Disney, you'll get your documentation right from Disney. If you've booked through a travel agent, Disney will only send the documentation to the travel agent. You may have entitlements linked to your My Disney Experience account. Park tickets and other entitlements can be fulfilled via your radio frequency card, or if you have purchased a MagicBand and linked it to your reservation, your MagicBand. Your travel agent can let you know if you'll need to pick up your documentation once you arrive or if it will be mailed to you.

On your arrival date, once you've arrived at the resort (check out the Airport Shuttle section on the DIS if you need information about transfers to your Disney resort), just show the cast member your photo ID. You don't need anything from your documents to check in. The cast member will go over your package with you to make sure that you'll be getting what you've paid for. They'll code everything you need to your MagicBand. You're now ready to actually start your Disney vacation!
Get a no-obligation Disney Package Quote Today!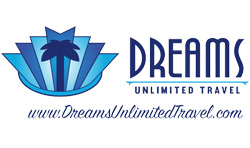 After I've booked my Disney package, can I change it? What if I need to cancel?
You can absolutely change or cancel your package reservation. Changes to reservation, including but not limited to change in travel dates, length of stay, party size or hotel accommodations, are subject to availability and the prices applicable at the time the change is requested and guest is responsible for paying any increase in price resulting from the change. In addition, changes made 30 days or less prior to guest arrival are also subject to a change fee of $50 per package plus any change fees assessed by third party hotels or other suppliers.
If the overall package total increases, Disney has been known to waive any applicable change fees. That's not to say they always will. But it happens, usually, 90% of the time when the total increases.

Lastly, if you're going to change dates, resorts or room types – those modifications are always subject to availability and sometimes, you will need to book a new package and cancel the original one.


Here's a table showing the cancellation fees for (
2023 and 2024
) packages:
| | |
| --- | --- |
| When the modification is made | Fee to Cancel |
| 30 days or more prior to arrival | no fee, full refund |
| Between 2 and 29 days prior to arrival | $200 |
| Within 1 day of arrival | full package price |
So how do I know which package to book?
Or if I should book a room only reservation and not book a package at all?
This is the million dollar question; one that doesn't have an easy answer.

In most cases, if you need room and tickets, you'll DEFINITELY want to book a Walt Disney World Vacation Package. The only exception would be for Annual Passholders and guests who are active duty or retired military. When a discount is offered on room-only reservations, you can add theme park tickets and a dining plan to complete your package.

Disney World Base Vacation Package:

Whether you should or shouldn't book a package with dining is a bit trickier. So let's start with just the run-of-the-mill vacation package. It will include things such as:
Accommodations at a Disney resort of your choice
Theme park admission (you can customize this however you'd like)
Voucher for 4 general admission tickets to ESPN Wide World of Sports Complex
Voucher for 4 rounds of miniature golf at Disney's Winter Summerland Miniature Golf Course or Disney's Fantasia Gardens Miniature Golf Course
10% discount on bowling, food, and merchandise at Splitsville Luxury Lanes
10% discount on a 2, or 4-person Surrey bike rental at Disney's BoardWalk in the EPCOT Resort Area
10% – 20% discount at select Disney Springs restaurants and shops
All packages will include those items – no matter which you book. Items listed above are really just freebies thrown in by Disney and amount to absolutely no cash value when it comes to your package total.
Speaking of discounts – how's that work?!
Should Disney release a discount after you've paid your deposit, you may absolutely take advantage of it. Please be aware that discounts are always subject to availability. Many people often ask why they can see a resort is available, but it's at the full price.

Disney keeps a bunch of separate room inventories. They have one inventory of rooms at full price, then another for this discount, and another for that discount. You may see a mention of "discount codes; those codes tell Disney's systems which room inventory it should be checking.

When Disney releases a discount, they take a certain number of rooms to create a whole new inventory. Once they've sold that discounted inventory, it's usually gone. Disney can add more to it at any time and if other guests cancel, that can create additional inventory too.

I's always worth it to check back. If a discount is released, Disney does not automatically go looking to apply it to your reservation. You have to watch for a discount. If you see one is released, you have to make a call to Disney and ask them to apply the discount to your reservation.

Don't have time to check for discounts constantly? Then why not use Dreams Unlimited Travel? Not only will the agents at Dreams Unlimited Travel watch your reservation to see if a discount can be applied, but if it can, they will automatically apply it for you. You don't have to watch for discounts. You don't have to make any phone calls. Your agent takes care of that for you and will send an email letting you know how much money you saved! How fun is that?
---
This should be a fairly comprehensive review of the packages Disney has available. Is there something we've missed? Something else you'd like to know? Please check with one of our vacation specialists over at Dreams Unlimited Travel. They know Disney's packages inside and out and can more than likely answer any questions you may have.